【UST MOOCS】Woo~~Woo~~Conductor Fan-Pei Yang's brain tour train departs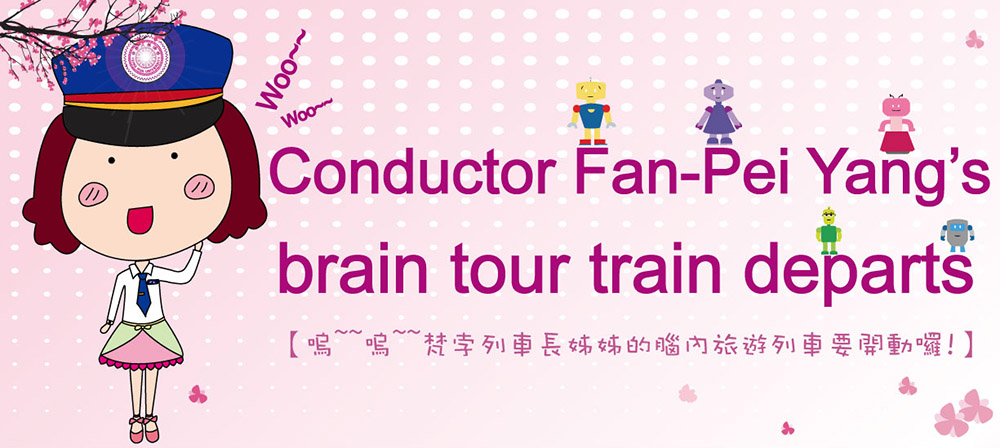 From the ancient past, humans with endless curiosity never stop exploring themselves, especially brains under their skulls.

louis vuitton replica handbags, replica watches for sale
Why are somepeople good at memorization and others adept in comprehension?
Why do some people have sense of direction but others get lost often?

Why do some people lose their temper easily but others have high IQ?

Why are some people good leaders and others good followers?
They are related to cognitive process and brain nerve.
Do you want to know the secret of brain?
Follow Professor Fan-Pei Yang of NTHU.
Board the train of cognitive neurology.

Professor Fan-Pei Yang's soft-spoken and silvery voice will lead you to the splendid world of cognitive neurology.

Get the free ticket now! http://mooc.et.nthu.edu.tw/sharecourse/course/view/courseInfo/24

自古以來人們對自身的探索就從未停止,

對於關在頭殼底下的腦袋更是有無限好奇!

究竟為什麼有人會背書,有人善理解?

為什麼有人方向感好卻有人是路痴?

為什麼有人脾氣暴躁但也有人性格溫和?

為什麼有人擅長領導而有人善於順從?

這些都與認知過程與大腦神經有關係!

想知道奧秘無比的腦內乾坤嗎?

那就隨著清大的楊梵孛教授,

一起搭乘認知神經科學的故事列車!

讓梵孛姊姊溫暖而充滿活力如同說書人般的聲音,

帶你遨遊認知神經科學的精采世界!

現在就來領取免費車票,

就在 UST MOOCS http://mooc.et.nthu.edu.tw/sharecourse/